Print finishing services make marketing shine
Print finishes, print embellishments, print enhancements, whatever you call them, we're talking about the finishing touches you can put to your print specifications, for results that engage your audience on another level. Varnishing, cutting, foiling and embossing are amongst a few print finishing services that can take your marketing from good to great.
The market is shining, literally! Our clients recognise that print finishes are a powerful creative tool. When marketeers commit to print, they want results that go above and beyond the experience they can provide digitally, making print finishes particularly popular for direct mail and catalogues.
Developments in digital print finishes are creating the opportunity for high quality results without the impact that tooling charges and labour have on marketing budgets. Short-runs, personalisation and quick turnaround times are all achievable.
The good news keeps on coming, our Creative Studio are here to help you make your print a lot more engaging! In helping you win business, our team will guide you through all the print finishing services, but here's a summary as a head start:
---
Die cut printing
A bespoke shape is cut away from the material using a cutting template called a die or forme. The process could cut out the flat shape of an item, such as a folder, or can be used to create interest within a flat sheet, such as a business card.
---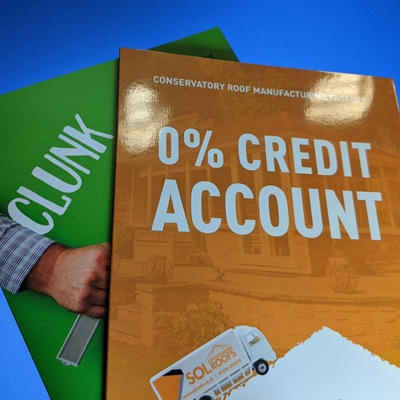 Lamination printing
Adding a protective film to the print to improve its durability and water resistance. Available in a matt, gloss or soft touch finish. An eco-laminate will ensure the material can still be recycled.
---
Embossing / Debossing
Certain parts of the surface are either raised (embossed) or imprinted (debossed). This brings texture to a page, giving a 3D result, which works especially well when combined with a foil or ink. 'Blind embossing' refers to embossing without the addition of an ink or foil.
---
Glow in the dark ink
Phospherescent or photoluminescent inks contain optically active chemicals which absorb and store energy, then release it in the form of light over a long period of time. The latest generation of these inks are impressively bright and long lasting and have a wide application, from safety related items to print that has an application in low light levels.
---
Foil printing
Metallic, coloured and even holographic material is applied to elements of the artwork. It instantly makes items feel more prestigious or exclusive! Foiling is also used as a security device on many printed items, as it makes them harder to replicate. If a more subtle print finish is required, metallic inks are an option.
---
Scented print
A wide range of print fragrances will support sensory marketing. Microencapsulation technology releases a powerful scent from a defined area of the material, with just a rub by the recipient. Recommended for longer-run projects due to the associated set-up processes.
---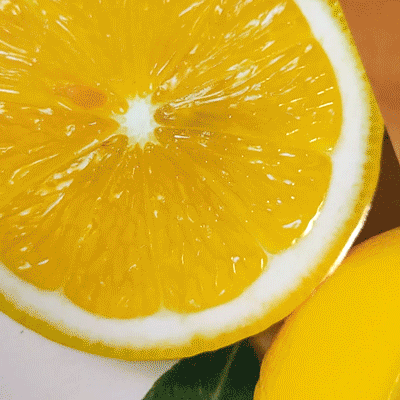 Raised UV printing
Sometimes called sensory UV, this approach uses a high build glossy varnish that stands off the material, creating a tactical 3D effect which is a great print finish for designs that incorporate a texture or pattern.
---
Spot varnish printing
This varnish provides a focal point to specific elements of the artwork, creating a contrast between the material and elements that have a shiny finish. It can be applied directly to the material to create a design in itself, without the use of ink.
---
Heat and reveal printing
Thermochromic inks will reveal a graphic that is not visible at room temperature. When heat is applied, which may be through something as subtle as human touch, the dye becomes translucent. It's a great way to encourage people to engage with your printed item.