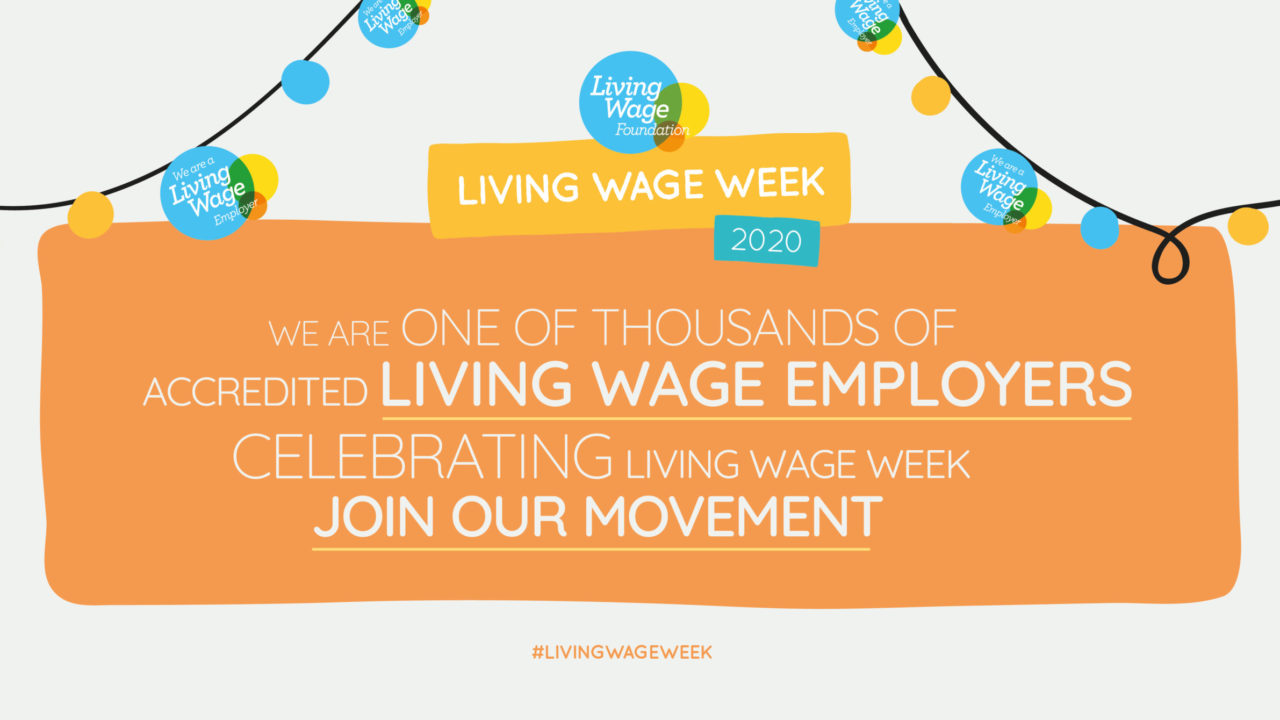 9th to 15th November 2020 is #LivingWageWeek
The Living Wage campaign is an independent movement of businesses, organisations and people who believe that a hard day's work deserves a fair day's pay.
The real Living Wage applies to all workers over the age of 18 and is independently calculated based on what employees and their families need to live. This is why it's higher than the Government's minimum wage, rebranded as the 'National Living Wage'.
We've been accredited to the scheme since April 2018, as we voluntarily choose to pay our hardworking team more than the Living Wage. We believe this is doing the right thing by our people and our communities. There are business benefits too, a survey by the Living Wage Foundation recently reported that 93% of their network believe their strategic decision to pay the Living Wage has delivered value to their business. Benefits include a point of differentiation in attracting talent, an enhanced reputation and improved team motivation.
This week is an annual celebration to highlight the work of the cause, which currently works with 6,500 organisations. The campaign is now credited with adding over £1 billion in extra wages to workers since it began in 2001. It can deliver even more benefit with your support. Find out more at livingwage.org.uk