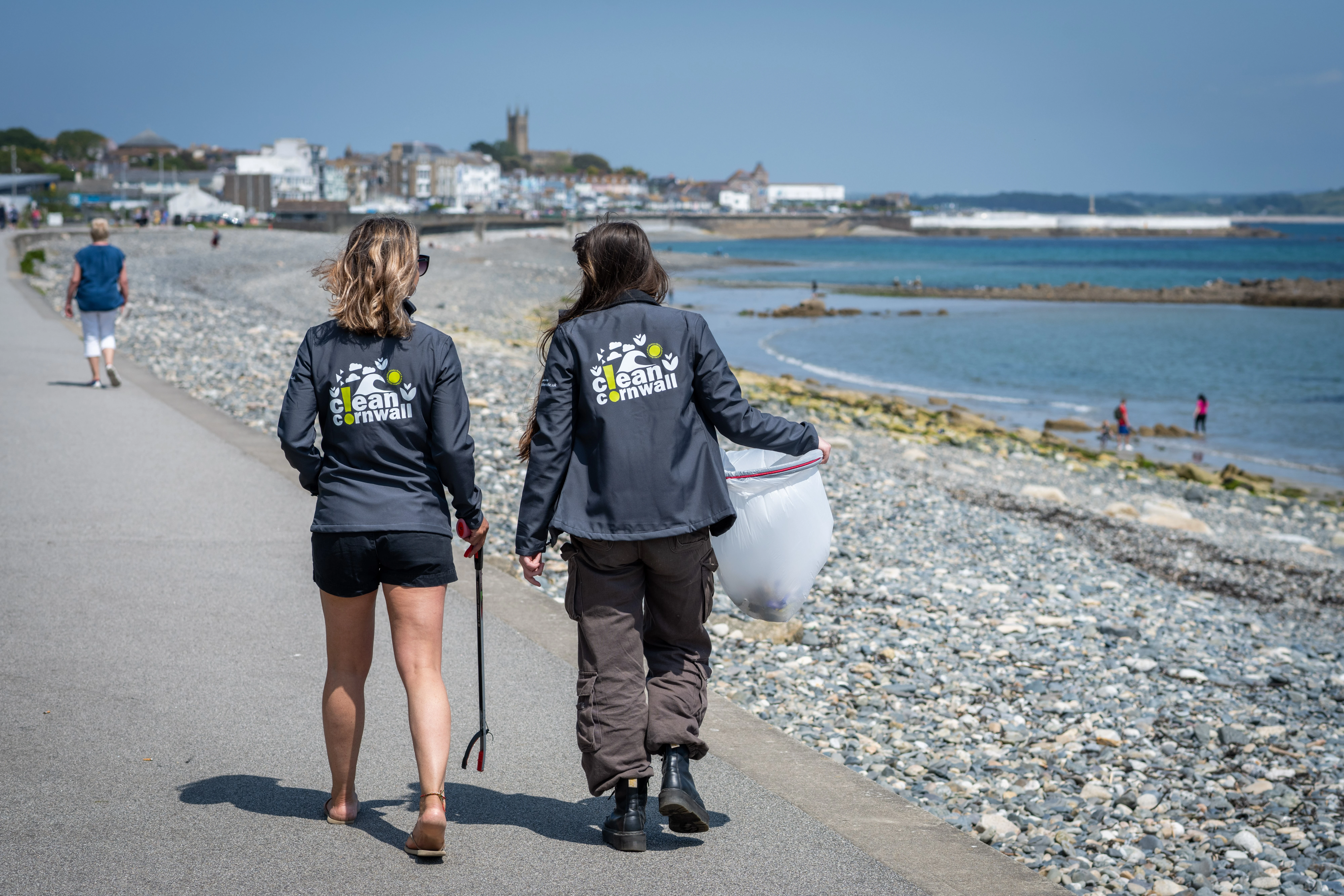 We've discovered that we share lots of values with Clean Cornwall, a partnership of voluntary organisations within the Cornwall Rural Community Charity. Team Systematic often gravitates to this beautiful part of the world, and keeping any part of the UK litter free and tidy is a mission we applaud.
When our jackets made from recycled plastic bottles caught the attention of the lovely people at Clean Cornwall, we knew there was scope for collaboration!
To provide an extra layer for their work outdoors, and an eye-catching branded look for in-person and online meetings, we've worked on branded Regatta Soft Shell Jackets. And we've gone big on branding, with an embroidered logo on the chest, a subtle reference to our support on the top of the left sleeve, and then an eye-catching print of the logo on the back.
The Regatta Honestly Made collection features a range of jackets, bodywarmers and polo shirts. We find that soft shell jackets are enduringly popular, across a wide range of industries. They have a warm woven inner and recycled polyester outer, whilst being showerproof, wind resistant, breathable and smart. They have three pockets and come in four colours; black, navy, royal blue and seal grey.
Jackets are made from recycled plastic bottles, which are spun into thread. There are at least 40 bottles in each men's jacket and a little reminder, '100% recycled fabric' on the cuff. The range is certified to REACH Compliance, the Ethical Trading Initiative, and Global Recycled Standard.
Clean Cornwall are change makers and we believe that this garment is a game changer for workwear.
Here's a link to our favourite workwear garments that have your brand and sustainability in mind.