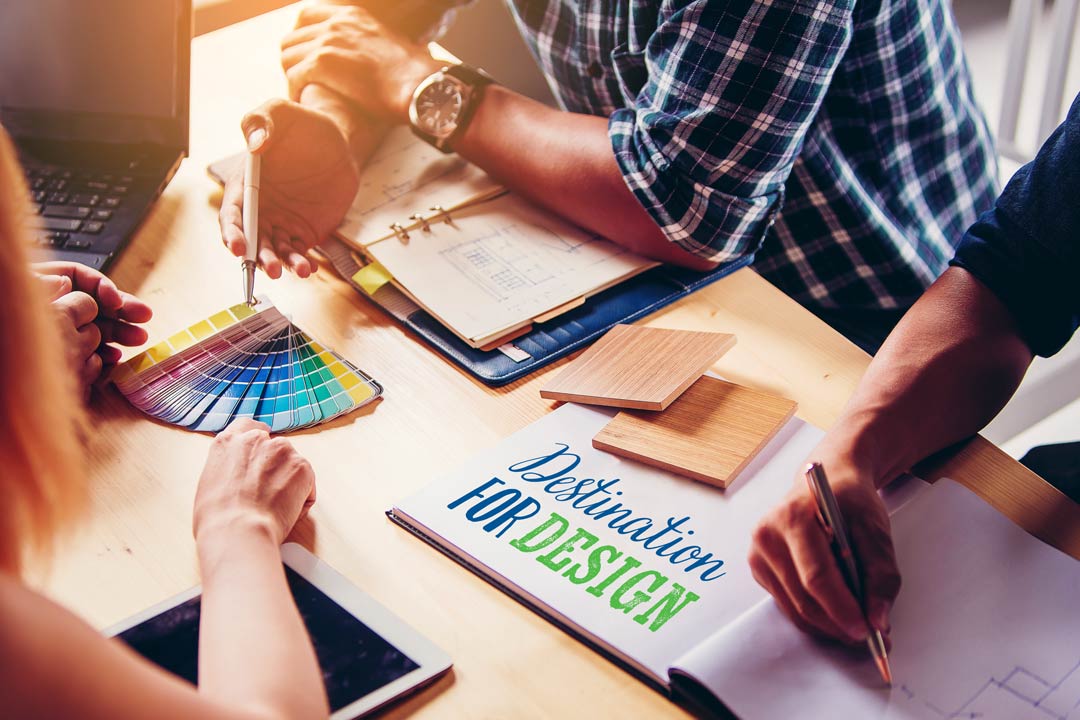 Creative services for marketing success
Here at Systematic we offer our graphic design services in Lincolnshire and for clients around the whole of the UK. Our passionate graphic designers are natural creative thinkers and this is shown through the variety of brands that they support everyday. From designing to strict brand guidelines; to creating well thought out ideas that help businesses achieve marketing success. Our designers have helped many Lincolnshire based businesses and beyond to improve their marketing print and digital identity.
At our Lincolnshire creative studio, our graphic design team provide lots of services to help you win business. Here's a selection of some of the creative services our graphic designers can help you with:
Logo design & brand identity
Our process to creating or developing a striking brand, starts with client and industry research. The designers need a good understanding of what your business is about, who your competition is and what you're trying to achieve. They can then look to develop a logo design identity based on research and inspiration that comes from lots of creative thinking and sketching. The logo designs then enter a creative critique stage where the designers look to refine the logos and narrow down the ideas to the best logos that match the clients brief. Once the logo designs are approved by the client, if required the brand guidelines can be created which involves thinking about complimentary colours, typefaces and rules for the logo.
Graphic design
Graphic design services include all the print marketing that are required for a business, such as company brochure designs, product packaging design, print advertising, annual report design and designed newsletters. Our design team always aim for perfection with eye catching print marketing to help you showcase your services or products. Beyond print marketing our graphic designers can also place your brand in visually exciting ways onto external advertising, such as vehicle graphic design and signage design.
Digital design
Our graphic design team are also focused on making sure your digital marketing is consistent with your printed marketing materials. They are always looking at the latest developments in digital design and can help in many creative ways such as website design, email marketing design, digital advert designs, short 2d animations for social media or websites, animated pdfs and powerpoint slide designs.
Our design service to you
Not all graphic design teams have the same approach as us. For your peace of mind, here are our key points of difference;
Once we've confirmed the design brief our quotes are fixed, no hidden extras (if your brief changes, we'll requote and you'll know where you stand)
You get the proofs and amends you need until you're happy with the project
Our team work flexibly to ensure deadlines are met within the project timelines that we develop and agree
Access to stock imagery is included
We follow any relevant brand guidelines; checking work by eye and also running a pre-flight check to validate fonts, colours and highlight any low resolution images
We've got full-time IT support capabilities within our team, to avoid any IT niggles and support secure file transfers using our FTP
The artwork we create for you is yours, we'll supply it in print-ready and digital formats as required.
This is just a small range of services and key points that our Lincolnshire based graphic design team have to offer. Get in touch below if you'd like to learn more about how we can help improve your brand image or click here to see how our graphic design team developed the brand of a Lincoln based business…

"Over the moon with our new brochure. Amazing quality and looks really professional. Huge thank you for Helen and Steve for their hard work on the design to make it perfect for us."  Charlotte Rycroft, The Elsham Activity Centre